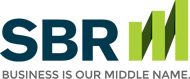 Starting a Family & Teaching Kids to Save
Marriage: Forming a Financial Partnership - Given that money is the root of many marital arguments, the information in this section is critical. Topics include planning financial life stages, marriage and money, divorce and money, and teaching children financial responsibility.
Preparing for Kids - The information in this section addresses the impact children will have on your financial life. Subjects include reducing the costs of parenting, planning for adoption expenses, insurance needs, social security requirements and much more.
Personal Finances of a Young Family - Articles and podcasts in this section address how children are taxed, custodial accounts for children, child-care tax breaks, withholding options and tax breaks for families with children.
Preparing to Launch Your Children - This section offers guidance on how much financial support to provide older offspring, particularly when it comes to co-signing loans or credit lines.
This website and the articles contained within are provided as a free service to you and for general informational purposes only. Information on this website is not intended to provide legal, accounting, tax or other advice. Please consult your attorney, accountant, or financial or other advisor with regard to your individual situation. We also make no warranty or representation regarding, and do not endorse, any linked websites or the information appearing there.
Small Business Resources Copyright © 2022 All Rights Reserved