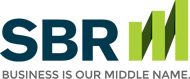 SBR: Site Privacy
Small Business Resources (SBR) Privacy Policy
By using SBR content found on this site, the user agrees to the terms and conditions of the Privacy Policy.
Personal Information
SBR respects your right to privacy. SBR does not collect personal information except where you explicitly provide it, such as when requesting information. That collected information is not shared with third parties.
SBR tracks the usage of in order to modify the site according to customer needs.
Cookies
SBR uses "cookies" which are small pieces of information that a website stores on a visitor's web browser to remind the website about the visitor the next time he/she visits our website. A cookie cannot read data from your hard drive or read cookie files created by other sites, it is specific to the server that delivered it and cannot be used by others to track your activities on the web. No cookie delivered by us will interfere with the operation of your computer.
Linking to Other Sites
This website may contain links to third-party sites that you may find useful. If you choose to link to websites not controlled by SBR, we are not responsible for the privacy or security of those sites, including the accuracy, completeness, reliability or suitability of their information. If you are asked to provide information on one of those websites, we strongly urge that you first study carefully their Privacy Policies.
We are committed to maintain the trust of our users. If you have any questions or concerns about the privacy or security of this site, please contact us.
This website and the articles contained within are provided as a free service to you and for general informational purposes only. Information on this website is not intended to provide legal, accounting, tax or other advice. Please consult your attorney, accountant, or financial or other advisor with regard to your individual situation. We also make no warranty or representation regarding, and do not endorse, any linked websites or the information appearing there.
Small Business Resources Copyright © 2022 All Rights Reserved