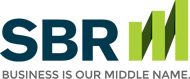 Building Good Credit
Managing Your Credit - Articles, podcasts and finance tips in the section zero in on building a solid credit history, credit reports, getting and using your first credit card and evaluating various card products. Good vs. bad debt and credit limits also are discussed.
Credit and Your Personal Finances - Read here for everything you need to know about wise borrowing. In addition to the development of a solid borrowing strategy, subjects also include accelerated debt payoff, debt consolidation, business credit cards and more.
Re-Building Your Credit - If your credit status is shaky, this is the information for you. Learn about removing IRS liens from your credit report, secured credit cards, credit repair services and timely payment schedules. Other topics include credit settlements and repair service scams.
Staying Out of Credit Trouble - The articles in this section comprise a basic guide to keeping your credit slate clean. Subjects include reducing debt burdens, paying more than minimum amounts and watching utilization ratios.
This website and the articles contained within are provided as a free service to you and for general informational purposes only. Information on this website is not intended to provide legal, accounting, tax or other advice. Please consult your attorney, accountant, or financial or other advisor with regard to your individual situation. We also make no warranty or representation regarding, and do not endorse, any linked websites or the information appearing there.
Small Business Resources Copyright © 2022 All Rights Reserved