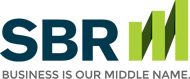 Variety is the Spice of Credit
Your credit score is based on a wide variety of factors: Your payment history, how much credit you currently have, how much of that credit you are using, types of credit you are using, etc. We all know paying our bills on time can boost our credit scores, but did you know that having a mix of credit types could also help improve your score?
Credit scoring models favor people with a variety of types of credit: A mortgage, auto loans, and credit cards. Too much of one type of credit can negatively impact your score. In addition, revolving credit (meaning you can borrow money as you pay down your balance as with credit cards) tends to impact your score more negatively than an installment loan, like a car loan.
So, if you want to improve your score and need to borrow money, consider taking a short-term bank loan instead of taking a cash advance from a credit card. Adding some variety to your credit life may spice up your credit score.
This website and the articles contained within are provided as a free service to you and for general informational purposes only. Information on this website is not intended to provide legal, accounting, tax or other advice. Please consult your attorney, accountant, or financial or other advisor with regard to your individual situation. We also make no warranty or representation regarding, and do not endorse, any linked websites or the information appearing there.
Small Business Resources Copyright © 2022 All Rights Reserved