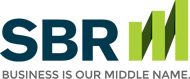 Financial Advice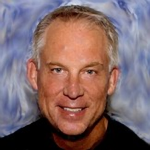 Rich Best has spent 28 years in the financial services industry, as an advisor, a managing partner, directors of training and marketing, and now as a consultant to the industry. Rich has written extensively on a broad range of personal finance topics and is published on several top financial sites. Recent books include The American Family Survival Bible and Annuity Facts Revealed: What You MUST Know Before You Invest.
Choose a credentialed financial planner who will personalize your plan by considering your outlook, priorities and risk tolerance.
How to Choose a Financial Planner
While the availability of online resources and software tools have allowed people to plan and manage their own personal finances, many aspects of financial planning should be considered with the guidance of financial professionals. In the financial arena, the choices are many, and the complexities can stretch the limits of anyone's knowledge. In the areas of investments, taxes, estate planning, and retirement planning, it is almost always advisable to seek the guidance of an expert, if only to confirm what you think you already know.
What to Look for in a Financial Planner
Before embarking upon your search for a financial advisor or planner, your first step is understanding your situation thoroughly. The more you know your needs and priorities, the better you will be able to assess the characteristics of your candidates.
Planner or Product Pusher?
The financial services industry is populated with hundreds of thousands of people who call themselves "planners" or "advisors," but only a small portion truly represent their clients. The vast majority represent a financial institution such as a stock brokerage firm, a bank, or a life insurance company. Planners that truly represent their clients are usually independent with no allegiances to any company. The majority of financial advisors are hired by a financial company that also warehouses financial products to sell.
Commissions or Fees?
Generally, if an advisor or financial rep works for a financial company, such as a stock brokerage firm or life insurance company, they earn their income based on commissions paid to them to sell financial products. Independent advisors generally charge fees for services but may also charge fees for advice. Fee-only planners only earn their income from the fees they charge to develop your financial plan and advise you on the best way to implement it. These types of planners are considered to be the most objective.
Dedicated to Knowledge, or Not?
Independent or not, fee-only or not, those who demonstrate an educational commitment to their profession are not only in a better position to advise you, they tend to be the most client-centric in their approach to working with you. The financial planning field offers several rigorous education programs that bestow a credential or designation on planners who complete them.
These programs have extensive continuing education requirements to maintain the designations. Designations such as CFP, CFA, ChFC, and MFS are indications of their commitment to knowledge.
Background and Experience
In choosing a planner, you are hiring someone who will be intimately involved with your finances. You wouldn't want an inexperienced doctor with a questionable malpractice record operating on your children. Experience is essential, at least enough so that they have been through an economic cycle or two. But their background is critical, and you should thoroughly check for disciplinary actions taken by regulatory bodies such as FINRA and the Certified Financial Planner Board of Standards.
How they Handle the Interview
You should interview several candidates so you can compare all of these factors. In your initial meetings, you should be able to learn about them, their approach to the profession, how they work with clients, how they get paid, and what you can expect from them. A good indication of a client-centric planner is when they direct the attention of the discussion to you and ask you many questions about your outlook, concerns, and priorities. If that doesn't happen, you probably should go on to the next.
Good References
Always ask for references. And, as a test to see how well the planner knows you, ask for references from people in a similar situation. It is essential to know that they have experience working with people who are in similar situations as you.
Archive
This website and the articles contained within are provided as a free service to you and for general informational purposes only. Information on this website is not intended to provide legal, accounting, tax or other advice. Please consult your attorney, accountant, or financial or other advisor with regard to your individual situation. We also make no warranty or representation regarding, and do not endorse, any linked websites or the information appearing there.
Small Business Resources Copyright © 2023 All Rights Reserved