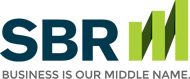 Financial Advice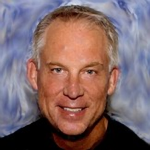 Rich Best has spent 28 years in the financial services industry, as an advisor, a managing partner, directors of training and marketing, and now as a consultant to the industry. Rich has written extensively on a broad range of personal finance topics and is published on several top financial sites. Recent books include The American Family Survival Bible and Annuity Facts Revealed: What You MUST Know Before You Invest.
Survey shows post-pandemic challenges to retirement plans. Tips: realistic spending, early lifestyle adjustments, side gigs, optimize Social Security, diversified investments, seek professional advice.
Planning Techniques to Avoid Delaying Your Retirement
Before the pandemic struck in 2020, the Retirement Confidence Survey found that Americans had near-high record levels of confidence in having enough money to live comfortably throughout retirement. Thirty percent felt very confident, while 70 percent felt somewhat confident, and an increasing number of people were planning on retiring early or on time.
Flash forward two years, following a deep pandemic-induced recession, a steep stock market crash, and lingering economic lockdowns, another survey finds one out of three Americans plan to delay their retirement three to ten years. The top reasons given for their decision to delay include:
The opportunity to work and save more money given additional workplace flexibility
New concerns over increasing health care and medical costs
The need to tap into retirement savings to cover expenses
Financial obligations of caring for a relative or adult children
The negative impact of the pandemic has affected pre-retirees up and down the economic spectrum, requiring a recalibration of their retirement goals. While delaying retirement does have its benefits—i.e., accumulating more savings, delaying Social Security, paying down debt—many people on the glide path to retirement are still intent on retiring early or on time. While it's not a slam dunk, it can be achieved by applying strict discipline and some creativity.
Here are some planning techniques you can use to get and stay on track to early retirement:
Know What You Really Need to Spend
Rather than basing your retirement income needs on outdated rules of thumb, you need to make realistic spending assumptions to determine what you will actually be spending in retirement. Start tracking your living expenses now while gradually adjusting your budget to smooth out your consumption in the transition to retirement. If you won't be making more mortgage payments or contributions to your retirement plan and your children will be self-sufficient, track only those expenses you expect to carry into retirement.
Start Living Like a Retiree Now
If your retirement spending plan requires cutting back on some expenses, such as lavish trips, frequent dining out, daily Starbucks coffee, and buying big toys, why not cut them now? If early retirement is your top priority, why not start living like a retiree right now? You can use the savings to boost your remaining retirement contributions and prepare for a smoother transition into retirement.
That may also include downsizing your house. If you are planning on finding a smaller home or less expensive location for retirement, do it now and use the savings to boost your retirement income.
Start Your Side Gig Now
Many people considering early retirement envision themselves pursuing another income-earning opportunity from another vocation or monetizing a hobby. For many people, retirement won't really be retirement, just the start of another life cycle in which they will learn, earn and strive for self-fulfillment. Starting it now could generate a sustainable income by the time you retire and allow you to delay your Social Security benefits.
Explore Your Social Security Options Now
If you do enough to lower your expenses and boost your retirement savings now, you may be able to consider delaying your Social Security benefits. Each year you delay your benefit past your full retirement age, your benefit amount increases by 8 percent until age 70. That boost, which can total up to 32 percent, will be locked in for life. Depending on your spousal situation, additional Social Security planning for spousal benefits could boost it further.
Don't Invest too Conservatively
While investments in safe, fixed-yield investments offer greater peace of mind for the moment, they do very little to preserve your purchasing power when it is needed – 25 years into the future.
Instead of fearing the stock market, retirees should learn to embrace the market risk that generates the returns needed to extend their income while maintaining their purchasing power. Only through a well-conceived, long-term investment plan that employs an optimal diversification strategy can retirees harness the risk in a way that captures the returns of the market while limiting the amount of portfolio volatility to a tolerable level.
Don't Try to Go it Alone
Coming out of one of the worst economic and market downturns in recent years, you will need every edge you can get to retire early. Accumulating the capital you need for retirement is actually the easy part of retirement planning. Planning for the drawdown of your assets to create lifetime income sufficiency is vastly more complicated. Maximizing your income in the face of taxes and inflation requires a steady hand and special expertise. Working with a trusted financial advisor experienced in all aspects of retirement income planning can ensure your early retirement is a success.
Archive
This website and the articles contained within are provided as a free service to you and for general informational purposes only. Information on this website is not intended to provide legal, accounting, tax or other advice. Please consult your attorney, accountant, or financial or other advisor with regard to your individual situation. We also make no warranty or representation regarding, and do not endorse, any linked websites or the information appearing there.
Small Business Resources Copyright © 2023 All Rights Reserved