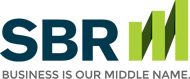 Columnist/Blog

America's trusted voice on money and business, Dave Ramsey is a personal money management expert and extremely popular national radio personality. Click to read his article.
Rich Best has spent 28 years in the financial services industry, as an advisor, a managing partner, directors of training and marketing, and now as a consultant to the industry. Click to read his financial advice.

Arla Wallace is an accounting professional with over 20 years experience. Arla is a Certified Public Accountant (CPA) and a Certified ProAdvisor. She spent several years working for others before founding her own business. Click to read her article.
This website and the articles contained within are provided as a free service to you and for general informational purposes only. Information on this website is not intended to provide legal, accounting, tax or other advice. Please consult your attorney, accountant, or financial or other advisor with regard to your individual situation. We also make no warranty or representation regarding, and do not endorse, any linked websites or the information appearing there.
Small Business Resources Copyright © 2023 All Rights Reserved