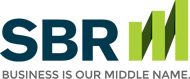 Protecting Your Family and Finances
Life Insurance Planning - Read here for guidance on how to calculate your insurance needs, devising an insurance strategy, investing in an insurance trust, avoiding taxes on cash policy withdrawals and much more.
Life Insurance Options - Don't let a welter of insurance options confuse you. Refer to this section for suggestions on how to understand and evaluate life insurance, and when to not replace a whole life policy. Topics also include accidental death coverage and flight insurance.
Life Insurance Buying Guide - This section provides valuable information on a number of key points. Just a few topics are permanent vs. term insurance, trial periods, insurance physicals, late premium penalties, dangerous hobbies and premiums, and employer-provided policies.
This website and the articles contained within are provided as a free service to you and for general informational purposes only. Information on this website is not intended to provide legal, accounting, tax or other advice. Please consult your attorney, accountant, or financial or other advisor with regard to your individual situation. We also make no warranty or representation regarding, and do not endorse, any linked websites or the information appearing there.
Small Business Resources Copyright © 2022 All Rights Reserved