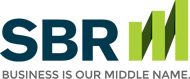 'Life' Insurance - When You Don't Die
Until you retire, your most valuable asset is the amount of money you earn. (If you make $40,000 per year and have twenty-five years left until you retire, you will earn $1,000,000.) If you become disabled and are unable to work, long-term disability can help provide income for you and your family.
Policies are typically quoted based on the amount you will receive each month in benefits. For example, a $2,000 policy provides $2,000 in income after taxes. (Benefits from disability policies are tax-free.) Policies also pay for a defined term; the longer the term, the more expensive the coverage.
Disability insurance covers your expenses while you're alive; if you become incapacitated, disability
This website and the articles contained within are provided as a free service to you and for general informational purposes only. Information on this website is not intended to provide legal, accounting, tax or other advice. Please consult your attorney, accountant, or financial or other advisor with regard to your individual situation. We also make no warranty or representation regarding, and do not endorse, any linked websites or the information appearing there.
Small Business Resources Copyright © 2022 All Rights Reserved