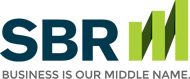 Late Premium Payment? You May Still be Okay
What happens if you don't pay your life insurance premium on time? In some cases, nothing. By law, life insurance companies are required to grant you a 30-day grace period. You can pay the policy premium at any time for up to 30 days follow the due date of the premium without causing the policy to lapse.
If you don't make your payment within the 30-day grace period you may still be able to get the policy reinstated, but the insurance company could require you to prove that you are still in good health before they do so. Or, if they choose, they could simply decline to reinstate the policy.
So, if you're less than 30 days late, don't worry, but make sure you get your payment in before the grace period runs out.
This website and the articles contained within are provided as a free service to you and for general informational purposes only. Information on this website is not intended to provide legal, accounting, tax or other advice. Please consult your attorney, accountant, or financial or other advisor with regard to your individual situation. We also make no warranty or representation regarding, and do not endorse, any linked websites or the information appearing there.
Small Business Resources Copyright © 2022 All Rights Reserved