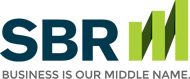 Saving for Retirement
Planning Your Retirement - The articles offered here guide you through the entire retirement process, from the importance of saving to financial security guidelines and useful tax information. Check out our Podcasts, calculators and Financial Tips, too.
Retirement Plan Options - Here is everything you need to know about choosing retirement programs that best fit your needs. Learn about IRAs and Roth IRAs, 401(k) plans, government pension risks, conversion opportunities, required retirement plan withdrawals and much more.
Investing for Retirement - Assure a secure retirement by making smart investment decisions now. Read about premium tax-deferred annuities, target-date funds and life annuities - and discover what type of investment isn't a good idea!
Your Social Security Benefits - Navigate the intricacies of the Social Security system with the information in this section. Learn the basics of reviewing your SS record, retirement benefits, balancing social security payments with income and understanding your SS statement.
Retirement Planning Mistakes to Avoid - Don't undercut a secure retirement. This section offers guidance on early IRA withdrawals, borrowing from your 401(k) plan, IRA opportunities and taking early benefits.
This website and the articles contained within are provided as a free service to you and for general informational purposes only. Information on this website is not intended to provide legal, accounting, tax or other advice. Please consult your attorney, accountant, or financial or other advisor with regard to your individual situation. We also make no warranty or representation regarding, and do not endorse, any linked websites or the information appearing there.
Small Business Resources Copyright © 2023 All Rights Reserved