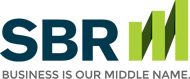 Dave Says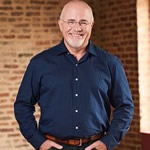 Dave Ramsey is America's trusted voice on money and business, and CEO of Ramsey Solutions. He has authored seven best-selling books, including The Total Money Makeover. The Dave Ramsey Show is heard by more than 12 million listeners each week on 575 radio stations and multiple digital platforms. Follow Dave on Twitter at @DaveRamsey and on the web at daveramsey.com.
Stay stress-free during the holidays with these tips: set healthy boundaries, stick to a budget, prioritize generosity, keep a gratitude journal, and talk about contentment with family. Enjoy the magic without the pressure and overspending.
Practicing Contentment This Holiday Season
By Rachel Cruze
(The holidays are right around the corner, and many people will find themselves playing the comparison game - even to the point of ruining this special time of year for themselves and those around them. To help combat this, bestselling author and media favorite, Rachel Cruze, is here with advice for practicing contentment — and finding the real meaning behind the season — no matter how large or small your celebrations will be.)
I love Thanksgiving almost as much as I love Christmas. There's just something about the family time, and the official kickoff to the whole holiday season that feels extra cozy and magical. But with the start of the season also comes more pressure, higher expectations, and countless opportunities to spend crazy amounts of money on everything from plane tickets to monogrammed organic cotton napkins. So here are five tips for keeping your expectations realistic and your spending in check throughout the holidays this year.
Set healthy boundaries
My good friend Dr. John Delony always encourages people to decide in advance what their holiday boundaries are going to be, and then be firm about them. This will help you not cave to the unnecessary expectations we can often place on ourselves (or others can place on us) during the holidays. And you can set boundaries around all kinds of things—like time, technology and money—that will then inform the choices you make throughout the season. For example, visiting family is important, but if you're trying to get out of debt and already planning to travel to see your family for Christmas, maybe you choose to stay home for Thanksgiving. Or maybe your idea of the perfect holiday is one where everyone is talking and genuinely connecting, so you set a "no phones allowed" rule for the day.
Stick to your budget
Speaking of money boundaries, don't let yourself head into the holiday season without having a monthly budget in place. Now, all you Black Friday shoppers, hear me out. Being on a budget doesn't mean you can't spend money—it just means you tell your money where to go by deciding in advance how much you're going to spend and what you're going to spend it on. Then you actually have the freedom to spend that money without the headaches and stress that come with accidentally overspending!
Prioritize generosity
My dad always says generosity is the most fun you can have with money, and I agree. And while we should make giving part of our budget year round, this is such a special time to be intentional about blessing others. So, brainstorm some creative ways you can give your money, time and talents. If you have a spouse and kids, involve them in this process too, and enjoy all the fun that comes with an others-focused perspective.
Keep a gratitude journal
Not to get super cheesy, but in the whirlwind of holiday activities, it's easy to lose sight of the meaning behind all of it. So if you're a journaler like I am—and even if you're usually not— set aside some time to get quiet and jot down what you're truly grateful for this year. I have a Contentment Journal with guided prompts you can use for this, or you can just write down some reflections on your own. This really sets the tone and gets you in the right mindset for the rest of the season.
Talk about contentment with your family
This time of year can come with so much focus on all the "stuff" we want or don't have yet. Let this season naturally spark conversations about contentment and appreciating everything your family already has. This is a great principle to keep in mind year-round, since comparison and wanting to keep up with the Joneses can lead us down a slippery slope financially and emotionally—and contentment protects us from all of that. If you have kids, talk to them about the fact that it's okay to want and have nice things, but there are other things in life that matter much, much more.
If you're looking for a simple way to start conversations about money and beyond with the little ones in your life, check out these free resources. I'm wishing you and your family the happiest Thanksgiving and holiday season!
* Rachel Cruze is a two-time #1 national bestselling author, financial expert and host of The Rachel Cruze Show. Since 2010, Rachel has served at Ramsey Solutions, where she teaches people how to avoid debt, save money, budget, and win with money at any stage in life. She's authored three bestselling books, including her latest, Know Yourself, Know Your Money: Discover WHY You Handle Money the Way You Do, and WHAT to Do About It!
Archive
---
This website and the articles contained within are provided as a free service to you and for general informational purposes only. Information on this website is not intended to provide legal, accounting, tax or other advice. Please consult your attorney, accountant, or financial or other advisor with regard to your individual situation. We also make no warranty or representation regarding, and do not endorse, any linked websites or the information appearing there.
Small Business Resources Copyright © 2023 All Rights Reserved