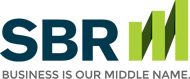 Dave Says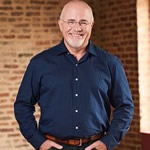 Dave Ramsey is America's trusted voice on money and business, and CEO of Ramsey Solutions. He has authored seven best-selling books, including The Total Money Makeover. The Dave Ramsey Show is heard by more than 12 million listeners each week on 575 radio stations and multiple digital platforms. Follow Dave on Twitter at @DaveRamsey and on the web at daveramsey.com.
Being a landlord isn't for everyone. It boils down to personal preference.
You're In Good Shape Either Way
Dear Dave,
I can't decide whether to sell or keep a rental property. Except for the property in question I'm debt-free, and I make $90,000 a year. I owe $20,000 on the property, and it is worth $65,000. What do you think?
George
Dear George,
You're in pretty good shape financially, and you could probably pay off the rental property in a year or two. So really, it's a matter of personal preference. I will say this; there's nothing worse than being a landlord if you don't want to be one.
It's not a bad thing to feel that way. Some folks have fun and enjoy landlording for a while, but then other things become more important. It's your life and your feelings that matter at this point.
If you still enjoy dabbling in real estate and being a landlord, go for it. If the shine has worn off, get rid of the place. If the latter is the case, you'll get the responsibility of being a landlord off your back and become debt-free all at the same time!
- Dave
Archive
---
This website and the articles contained within are provided as a free service to you and for general informational purposes only. Information on this website is not intended to provide legal, accounting, tax or other advice. Please consult your attorney, accountant, or financial or other advisor with regard to your individual situation. We also make no warranty or representation regarding, and do not endorse, any linked websites or the information appearing there.