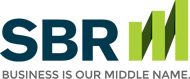 Dave Says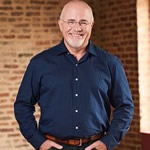 Dave Ramsey is America's trusted voice on money and business, and CEO of Ramsey Solutions. He has authored seven best-selling books, including The Total Money Makeover. The Dave Ramsey Show is heard by more than 12 million listeners each week on 575 radio stations and multiple digital platforms. Follow Dave on Twitter at @DaveRamsey and on the web at daveramsey.com.
Getting out of debt requires some hardships that you can survive. Create a budget where you give every dollar you make a name and a job. Stick to your budget!
Are You Willing To Do What It Takes?
Dear Dave,
I'm an anesthesiologist, and I make between $260,000 and $270,000 a year. My wife is a stay-at-home mom who takes care of our preschool-age kids. We have about $50,000 in a retirement fund, $50,000 in consumer debt, $220,000 in student loan debt, and we owe $280,000 on our house, which is worth around $500,000. We're thinking about using our retirement fund to pay off credit cards and such, then selling the house and using the money to pay off the student loans.
After that, we'd live in an apartment for a while, save up 20% or more for a down payment on the next home, and do things right financially moving forward. What do you think about this game plan?
Jake
Dear Jake,
Wow, I really appreciate your motivation, man. You're willing to do whatever it takes, and that's pretty cool. Not many people have the determination to do the kinds of things you're talking about.
I almost never tell people to sell their homes. If you actually can't afford it, that's one thing—and in that case, we'd sell the house. If it's the only way to avoid bankruptcy, we'd get rid of it in a heartbeat. But in your case, things are a little different. You're in a pretty deep hole, but your income as an anesthesiologist gives you a really big shovel you can use to carve out some steps, get up out of that hole, and fill it in so you never fall in again.
Now, this is going to mean some real lifestyle changes for a few years. I'm talking about beans and rice, and no vacations. There's no more living like a rich doctor, because you're not a rich doctor—you're a broke doctor. We're going to temporarily stop adding to your retirement fund, not cash it out, and we're going to start living on a written, monthly budget where every single dollar is given a name and a purpose.
Cleaning up $270,000 of debt sounds scary. But with a $260,000 income and the other changes we talked about, you could put $90,000 a year toward all this and have it completely cleaned up in just three years. That's what I'd do if I woke up in your shoes. It will set you free for the rest of your lives to invest and save.
Get on it, doc. You can do this!
- Dave
Archive
---
This website and the articles contained within are provided as a free service to you and for general informational purposes only. Information on this website is not intended to provide legal, accounting, tax or other advice. Please consult your attorney, accountant, or financial or other advisor with regard to your individual situation. We also make no warranty or representation regarding, and do not endorse, any linked websites or the information appearing there.
Small Business Resources Copyright © 2023 All Rights Reserved