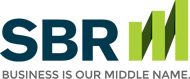 Life Annuities Can Create a Hedge against Longevity
A key factor in how much money you will need when you retire is how long you will live; the longer you live, the more money you need. To offset at least a portion of "longevity risk," you may want to think about setting up a life annuity.
Life annuities are designed to provide guaranteed monthly income for as long as you live. You make monthly payments to the annuity under the terms of your agreement; when you retire, you start receiving monthly checks based on that agreement. (If you like, think of a life annuity as a form of pension or other defined-benefit plan.)
You may not want to place all your retirement eggs in the life annuity basket. The best investments plans are diversified, so consider placing a portion of your monthly savings into a life annuity that will guarantee some level of monthly income no matter how long you live; other retirement investments can provide additional funds.
This website and the articles contained within are provided as a free service to you and for general informational purposes only. Information on this website is not intended to provide legal, accounting, tax or other advice. Please consult your attorney, accountant, or financial or other advisor with regard to your individual situation. We also make no warranty or representation regarding, and do not endorse, any linked websites or the information appearing there.
Small Business Resources Copyright © 2022 All Rights Reserved