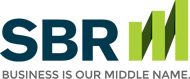 If You Want More Money for Retirement, Consider Downsizing Your Home
Many people hope to retire mortgage-free with the house they've enjoyed for the last 20 to 30 years. But, few people consider the overall cost of home ownership which includes property taxes, insurance, and maintenance, which, on average, can amount to 3% to 4% of the value of their home. So, a home valued at $400,000 could generate $12,000 to $16,000 of yearly expenses depending on where you live. By downsizing your home, you could reduce your expenses significantly which would enable you to enjoy a better lifestyle in many other ways. Downsizing would be even more important if you retire while still paying a mortgage.
If you really want to enhance your retirement lifestyle, consider downsizing your home 5, 10, or even 15 years before retirement. Why not start living like a retiree now? Empty nesters can substantially boost their retirement savings while preparing for the transition into retirement by making gradual adjustments in lifestyle well before they retire. It's something to think about while you still have options.
This website and the articles contained within are provided as a free service to you and for general informational purposes only. Information on this website is not intended to provide legal, accounting, tax or other advice. Please consult your attorney, accountant, or financial or other advisor with regard to your individual situation. We also make no warranty or representation regarding, and do not endorse, any linked websites or the information appearing there.
Small Business Resources Copyright © 2022 All Rights Reserved