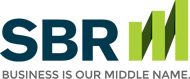 Not Sure? Check the Ratings
Shopping for life insurance on the Internet might sound a little scary, but checking life insurance provider ratings, financial health, and ability to pay out on claims is not. A number of services provide ratings of individual life insurance (as well as other types of insurance) companies. A number of other services also provide free information; to find other sources, search using a term like "life insurance company ratings". Why go on reputation or word of mouth when you can access independent verification and analysis?
This website and the articles contained within are provided as a free service to you and for general informational purposes only. Information on this website is not intended to provide legal, accounting, tax or other advice. Please consult your attorney, accountant, or financial or other advisor with regard to your individual situation. We also make no warranty or representation regarding, and do not endorse, any linked websites or the information appearing there.
Small Business Resources Copyright © 2022 All Rights Reserved