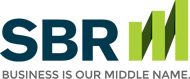 Avoiding Taxes on Cash Value Policy Withdrawals
Term insurance policies do not have a cash value. Whole life policies build up a cash value over time. If you wish to tap some of the cash in your policy, you can do so but, to avoid paying taxes, you need to withdraw the money you paid in premiums first. Since you put that money into the policy you were already taxed on those earnings and will not have to pay any income tax on that amount.
Then, if you need more, consider taking the cash as a loan rather than as a withdrawal. Loan proceeds are not taxable since you will pay those funds back over time. Or, if you choose not to pay the loan back, your heirs will not owe taxes on those funds as long as the policy is still in force when you pass away.
If you do tap into the cash value of a life insurance policy, keep in mind any withdrawals will automatically reduce the death benefit of the policy, reducing the amount your beneficiary will receive upon your death. That is true for loans as well – any loans will be deducted from death benefits.
This website and the articles contained within are provided as a free service to you and for general informational purposes only. Information on this website is not intended to provide legal, accounting, tax or other advice. Please consult your attorney, accountant, or financial or other advisor with regard to your individual situation. We also make no warranty or representation regarding, and do not endorse, any linked websites or the information appearing there.
Small Business Resources Copyright © 2022 All Rights Reserved