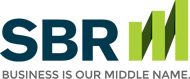 My Bank Products
A full range of financial products and services are designed specifically to make your life simpler. Read here for detailed information on auto financing, home buying, credit card services, life insurance, mobile/online banking, refinancing mortgages, college/retirement savings, savings/checking accounts and more.
Deposit & Checking — The articles in this section provide solid information on smart money management, now and for the future.
Loans & Lines of Credit — For major purchases like a house or car, you'll probably need more cash than you have on hand. Refer to these articles to learn the best, and safest, ways to borrow money.