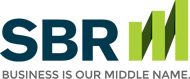 Credit Card Services
Most people find it difficult to go through life without a credit card. Whether it's to cover an emergency expense or pay for an online purchase, a credit card is almost essential in today's economy. Aside from their convenience and the increased purchasing power they provide, they can also play a vital role in improving your personal finances when used responsibly. Here are five ways how a credit card can enhance your financial picture:
Better Cash Flow Management
Studies show that people who use cash tend to spend outside of their budget more often, and check writers can be prone to mistakes in tracking their balance. Using a credit card to pay for budgeted expenses provides real-time tracking capabilities through online account management requiring one simple payment each month.
Build your Credit Score
Your credit score can directly affect you borrowing costs, including the loan rate on a mortgage refinance and the annual percentage rate on your credit cards. The most heavily weighted factor in your credit score is your payment history. Keeping your history fresh with continuous credit activity (and on time payments) can help your credit score.
For your Protection
Perhaps the best reason to use your credit card is for the protection it provides, such as fraud, identity theft, and purchase protection. Many also offer extended warranties and return guarantees on your purchases. These can be especially important when purchasing big ticket items and electronics.
Travel Security
When you're traveling, you get extra protection such as travel insurance, lost/damaged luggage insurance, roadside assistance, and trip cancellation insurance (not all of these benefits are available on all credit cards).
You Can't Replace Cash
We have all lost cash at one time or another – and for the unfortunate ones among us who lost a wallet with a bundle inside, the lesson is clear: Don't carry cash. Credit cards can be replaced within a day, and your liability is limited to just $50 (many credit cards will reduce your liability to $0).
Automate Your Life
Sure, you can have certain services and merchants take automatic deductions from your checking account; however, that could be fraught with danger (i.e., overdrafts, fraud, errors). With your credit card, you can set up automatic billing with many services and merchants and have the protections that go along with it.
Credit Cards
Most banks offer either a Visa® or MasterCard® credit card. Both provide the purchasing power you need to manage cash flow and expenses along with the convenience, security and global benefits they both offer. Visa® and MasterCard® cardholders enjoy all of the added benefits and protections, such as zero liability on lost or stolen cards, emergency card replacement, fraud monitoring and alerts, extended purchase protection and travel insurance.
This website and the articles contained within are provided as a free service to you and for general informational purposes only. Information on this website is not intended to provide legal, accounting, tax or other advice. Please consult your attorney, accountant, or financial or other advisor with regard to your individual situation. We also make no warranty or representation regarding, and do not endorse, any linked websites or the information appearing there.
Small Business Resources Copyright © 2022 All Rights Reserved