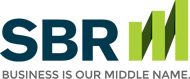 Savings Accounts
With personal savings playing an increasingly larger role in people's financial lives, understanding how to maximize the benefits of a savings account is important if you want to get the most from them. Today, people are faced with numerous choices when it comes to their savings and, with the availability of online banking that can put your savings account at your fingertips, the need for an effective savings strategy is greater than ever.
The primary factors you need to consider when choosing a savings vehicle are: Your savings time horizon (i.e., less than a year; more than five years); and, your savings need (i.e., emergency fund, college expenses, retirement).
Developing Your Savings Strategy
Most people start out by opening a savings account, which can suffice for basic savings needs. As your financial situation changes and your savings balance grows, you may be able to benefit from additional savings options that can increase your returns and solve for specific financial needs. Here is an example of a three-tiered savings strategy using three different vehicles:
Start Basic: Everyone should have a basic savings account for short term needs. These accounts require a minimal amount to start and can be linked to a checking account for easy transfer of funds, to and from. They generally offer the lowest interest rates; however, they provide greater access to funds.
Earn Higher Rates: Once you have accumulated a sufficient short term fund, you could have your savings that exceed a target threshold, transferred in to a money market account. Money market rates tend to be higher than savings rates and they provide some access to your funds. Most money market accounts require a higher minimum deposit and also have minimum balance requirements, so these should be used for longer term needs.
Think Long-Term: With a short term savings and a money market account as your liquidity cushion, you could then consider a Certificate of Deposit (CD) for higher returns. CDs are time deposits of varying maturities. The longer the term of the deposit, the higher the interest rate that is credited.
Selecting the right type of savings vehicle comes down to your individual preferences, savings time frame and savings objectives.
Types of Bank Savings Accounts
Basic Savings: A basic savings account is designed for people who are just starting to save. They offer the greatest amount of liquidity while providing competitive short-term savings yields with interest compounded quarterly. Typically, there is no minimum deposit or minimum balance requirement. While you can always have access to your savings, federal regulations limit the number of withdrawals to six per month. With most banks, all of your savings account activities can be tracked and managed through online banking services.
Money Market Account: Similar to a high-yield savings account, money market accounts offer the benefits of higher returns along with limited access to funds through checks, withdrawals and transfers. Most money market accounts offer a tiered interest rate structure so higher balances can earn higher rates. Some banks charge a monthly fee; however, they typically waive the fee when a minimum daily balance is maintained. Money market accounts are FDIC insured up to the legal limits. Federal regulations limit the number of transfers to six per month.
Certificates of Deposit (CDs): For larger savings deposits earmarked for a longer term time horizon, FDIC-insured CDs offer the highest possible fixed rates for a low-risk savings option. Minimum deposit requirements vary, and the length of the CD term can range from 90 days to five years. In most cases, there is a substantial bank penalty for early withdrawal. Upon maturity, the balance can be automatically rolled into another CD or transferred into another savings account.
Savings are an essential element of your financial picture. Knowing your options and building a strategy around your preferences and needs can ensure that you get the most from your savings accounts.
This website and the articles contained within are provided as a free service to you and for general informational purposes only. Information on this website is not intended to provide legal, accounting, tax or other advice. Please consult your attorney, accountant, or financial or other advisor with regard to your individual situation. We also make no warranty or representation regarding, and do not endorse, any linked websites or the information appearing there.
Small Business Resources Copyright © 2022 All Rights Reserved