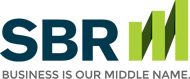 Personal Loan vs. Personal Line of Credit
Most people reach a point in their life when they need an infusion of cash. It could be the small business owner who has run into a cash crunch and needs money to pay quarterly taxes; or, it could be the young married couple looking to dig out from high interest debt. It could be anyone who runs into a major car repair without enough emergency funds to cover it. Fortunately, there are more options than ever for accessing personal funds quickly and at a reasonable cost. The two most popular options for meeting short-term cash needs are personal loans and personal lines of credit. Both can fill the need, but they are different in several respects. Which option is right for you?
How Personal Loans and Personal Lines of Credit are Similar
Both types of loans can be used for just about any personal need – consolidating high interest debt, home or car repairs, vacations, car or equipment purchase, weddings, etc. The both can be either secured, meaning they are backed with some form of collateral, or unsecured. Unsecured loans and lines of credit are more popular, but borrowers can expect to pay higher interest rates. The amount you can borrow and the rate of interest depends on your creditworthiness, with the lowest rates reserved for borrowers with excellent credit. The application process and qualifications are essentially the same for both. Both types of loans are offered through traditional banks and a growing number of online lenders.
How they differ is in the way they are disbursed and repaid. It is that difference which could determine which type of loan is right for your needs.
How a Personal Loan Works
Personal loans are issued with fixed terms, fixed rates, and fixed monthly payments. The advantage to borrowers is that personal loans are predictable and the fixed payment can be worked into a monthly budget. Loan terms range from one to five years and loans amounts can range from $2,000 to as high as $100,000 with some lenders. The rates, while higher than a home equity loan, are typically lower than credit card rates, which makes personal loans a popular solution for debt consolidation. For the most creditworthy borrowers, rates can start as low as 3.99 percent. The starting rate for most lenders is between 6 and 9 percent and can run as high as 35 percent. With some lenders, you can expect to pay an origination fee of 1 to 3 percent. Once the loan is repaid, you have to apply and qualify for a new loan if you still need access to some cash.
How a Personal Line of Credit Works
You can think of a personal line of credit like a credit card. Instead of receiving a lump sum disbursement, the lender establishes a credit line from which you can borrow as needed. There is no fixed term for repayment and your payment amount is based on the amount you borrow. Personal lines of credit typically have variable interest rates, which mean your interest costs can increase if interest rates increase. The advantage of a line of credit is you can control the amount you need to borrow, which enables you to control your interest costs. As you make payments, you replenish your credit line so you can continue to borrow when you need cash.
The interest rates on lines of credit tend to be higher than on personal loans. Rates typically start around 8 percent and can go as high as 25 percent depending on your credit score. But, you could end up paying less in interest costs because you only borrow what you need. With a personal loan, you must pay interest on the entire loan amount even if you don't need to use it all.
Which is Right for You?
A personal loan is best in situations where you need to borrow a certain amount to cover a known expense, such as paying off credit cards or paying for a vacation. You will pay less in interest costs, but you will be paying them over a fixed term.
A personal line of credit is the best option if you need more flexibility with your borrowing. You may have an expense to cover now and you anticipate similar expenses in the future. Once you repay the credit line, you don't have to reapply for a new loan. People with variable incomes, such as salespeople or independent contractors could benefit from a personal line of credit to smooth out cash flow until the big checks come in.
Regardless of which type of loan you choose, you should never borrow more than you absolutely need. These loans are cheaper than credit cards. But, if you don't have your spending under control, they can create a debt problem you don't need. Borrow wisely.
This website and the articles contained within are provided as a free service to you and for general informational purposes only. Information on this website is not intended to provide legal, accounting, tax or other advice. Please consult your attorney, accountant, or financial or other advisor with regard to your individual situation. We also make no warranty or representation regarding, and do not endorse, any linked websites or the information appearing there.
Small Business Resources Copyright © 2022 All Rights Reserved