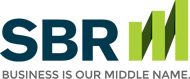 Remove Inaccurate Information for a Quick Boost
Credit reports contain a lot of information. Sadly, some of the information on your credit report may be inaccurate or outdated. Don't let inaccurate information impact your credit score. By law, you have the right to dispute any inaccurate information listed on your credit report. Get a copy of your credit reports and check out the instructions for how to dispute information contained on the report. In some cases, you can file a dispute online, but you may need to write letters explaining why the information is inaccurate. The credit bureau is required to investigate the issue and respond within thirty days. If the information is found to be inaccurate it will be removed – and as a result should improve your credit history and credit score.
This website and the articles contained within are provided as a free service to you and for general informational purposes only. Information on this website is not intended to provide legal, accounting, tax or other advice. Please consult your attorney, accountant, or financial or other advisor with regard to your individual situation. We also make no warranty or representation regarding, and do not endorse, any linked websites or the information appearing there.
Small Business Resources Copyright © 2022 All Rights Reserved