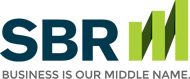 Should I Use a Credit Repair Service or Debt Consolidation Company?
I'm falling behind on my credit card payments. Should I use a credit repair service or a debt consolidation company?
The quick answer is "no". The problem is, because of the massive numbers of people in debt crisis, the number of these outfits has exploded, so it is very difficult to tell the legitimate operators from the scammers. In the end, there is not much more they can do for you that you can't do for yourself. But just so you are aware, here's how these companies operate:
Debt Consolidation or Settlement
The offer usually involves turning your debts and your debt payment over to the company, so they can in turn negotiate directly with the creditors to either lower your rate or settle the debt. They generally ask for a flat fee up front, and then a monthly service fee while they are conducting business on your behalf. They also require that you make your debt payment to them, instead of your creditors. The promise is that, within a relatively short period of time, they will have negotiated lower payments or a debt settlement.
Here's the problem, while you have been making your debt payments to the debt company, your creditors have not been getting paid. So now, late payments are turning into defaults, which by the way, is the only way the debt company can negotiate with the creditor. Creditors generally won't negotiate a settlement until the account is well into default. By then your credit is far worse than it was, and there is no guarantee that the creditors will settle, leaving you on the hook. Plus, you are still out your fees for which very little was done.
The reality is that you have a better chance of negotiating with your creditors than a third-party does. Communicating with your creditors early and often is the best way to ensure favorable treatment, perhaps an interest rate reduction or even a modification of the terms. And, while it is true that most creditors won't talk with you about a debt settlement until you are well into default, you stand a better chance of obtaining one than a third-party.
Credit Repair
These companies profess to know all there is to know about repairing credit. The problem is, even if that were true, they can't do any more than you can on your own to make repairs. They can't have negative information, such as late payments, removed unless they're the result of an error. Instead of paying unnecessary fees, you can use this as an opportunity to learn how your credit really works and stay on top of it from here on.
Credit Counseling
If you do find yourself in credit trouble, the better alternative is to contact a non-profit credit counseling service accredited with the National Foundation for Credit Counseling (NFCC) and the Council on Accreditation of Services for Families and Children. These organizations provide a wealth of information and resources on everything from effective credit management to credit repair to debt consolidation. Many of them can offer a debt management plan tailored to your needs. In return for a small one-time fee or a small monthly fee, they will work with each of your creditors to lower your interest charges, often by half or more. You then make one, consolidated monthly payment to the debt counselor who tracks your progress all the way to payoff.
This website and the articles contained within are provided as a free service to you and for general informational purposes only. Information on this website is not intended to provide legal, accounting, tax or other advice. Please consult your attorney, accountant, or financial or other advisor with regard to your individual situation. We also make no warranty or representation regarding, and do not endorse, any linked websites or the information appearing there.
Small Business Resources Copyright © 2022 All Rights Reserved