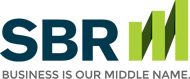 Credit Rating versus Retirement Nest Egg
Making it to retirement is an uphill battle for many people who are trying to save enough while continuing to pay down their debt. An increasing number of pre-retirees are weighed down by mortgage, student debt, and consumer debt as they contemplate their golden years, and many of them see a delay as their only option. In retirement, cash is king, and every dollar of debt can drain multiple dollars from your cash flow. The good news is that, with the proper planning, most anyone can get on track towards an on-time retirement.
If your retirement assets are earning less than 10% a year, even 15% credit card debt will cost you vital cash flow. This is the time to get deadly serious about your credit card debt. Every penny you are paying towards debt needs to go towards your financial security, so you can't begin implementing your debt payoff plan soon enough:
Get on a budget: Set a monthly target for debt payments (and make it a stretch goal) and then budget everything else around that. Eliminate non-essential expenditures. Find ways to stretch your essential expenditures. Downsize your lifestyle now. Your goal should be to pay off your debt completely within a year. Oh, and STOP USING YOUR CREDIT CARD!
Pay off smaller balances first: It's easier and more motivating to check off the smaller targets first. It will help you build momentum as you tackle the bigger ones.
De-clutter: It's probably time to get rid of a lot of stuff anyway. You can raise more money than you think by getting rid of clothes, appliances, old cell phones, CDs, furniture and half the stuff in your garage by putting it all up for sale on E Bay or Facebook Marketplace.
Save any excess cash flow: If you find ways to generate additional income it should be applied to savings. As soon as you reach your debt pay-off goal, apply the budgeted debt payment to savings and don't look back.
This website and the articles contained within are provided as a free service to you and for general informational purposes only. Information on this website is not intended to provide legal, accounting, tax or other advice. Please consult your attorney, accountant, or financial or other advisor with regard to your individual situation. We also make no warranty or representation regarding, and do not endorse, any linked websites or the information appearing there.
Small Business Resources Copyright © 2022 All Rights Reserved