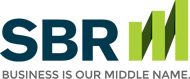 How to Turn Your Kids' Allowance into a Family Affair
For many parents, the concept of paying their kids an allowance for menial chores doesn't seem to pay off in terms of instilling a strong work ethic and family values. Many kids simply view it as an entitlement, without regard for their contribution to the family. Kids need an allowance to keep them in spending money but, instead of simply paying them a set amount that often has no correlation with their work effort, why not tie their allowance to the family's overall success in meeting its goals? The family enterprise concept can have everyone on board, working towards common goals so everyone can profit from their success. Here's how it might work:
Make the family budget a family affair, especially for expenditures in which everyone has some control or stake, such as energy costs, family leisure activities, cable and internet usage, food costs, clothing allowance, and household upkeep. Establish spending targets for each.
Discuss ways to reduce costs where the kids can have an impact.
At the end of the month, review the budget as a family. If the goals are met, everyone can share in the savings as "profit-sharing bonus." The bonus can be paid out in cash, or added to the kids' weekly allowance. By the way, if the kids don't complete their weekly chores as expected, they're not eligible for a bonus.
Parents who use this idea report that their kids develop a real appreciation for the family budget and the advantage of working together as a family to achieve a goal. When your kid starts recommending the generic brand of his favorite cereal over the name brand, you know they're getting it.
This website and the articles contained within are provided as a free service to you and for general informational purposes only. Information on this website is not intended to provide legal, accounting, tax or other advice. Please consult your attorney, accountant, or financial or other advisor with regard to your individual situation. We also make no warranty or representation regarding, and do not endorse, any linked websites or the information appearing there.
Small Business Resources Copyright © 2022 All Rights Reserved