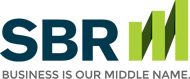 The Cost of Raising a Child
Parents today can expect to pay as much as $300,000 to raise a child. It's an astonishing amount, but when you factor in everything, such as additional housing needs, food, clothing, healthcare, education expenses, and all the fun stuff, it can add up very quickly. Many parents struggle with child care costs which can run as high as $1000 a month. That amount doesn't include the cost of college expenses which can add tens of thousands of dollars.
Most young couples feel they are prepared for the costs of raising a child, but it requires strict budgeting that will allow for as much as $1,200 a month in additional expenses. But expectant parents should be prepared to shell out several thousand dollars even before the baby arrives to cover costs like baby-proofing, building a nursery, purchasing life insurance and stocking up on supplies. And, to be fully prepared, expectant parents should have an emergency fund built up that can cover at least six months of living expenses for loss of income and any number of contingencies that could arise during and after the pregnancy.
Parents do get some relief from the additional tax breaks that accompany a newborn baby. Between the child tax credit, and dependent care credits, parents can expect to increase their take home pay by several thousand dollars a year. It's recommended you visit to a tax professional before the baby is born so you can plan for your after-tax income accordingly.
This website and the articles contained within are provided as a free service to you and for general informational purposes only. Information on this website is not intended to provide legal, accounting, tax or other advice. Please consult your attorney, accountant, or financial or other advisor with regard to your individual situation. We also make no warranty or representation regarding, and do not endorse, any linked websites or the information appearing there.
Small Business Resources Copyright © 2022 All Rights Reserved