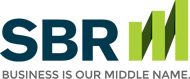 How to Save for an Emergency Fund on a Tight Budget
Life happens; but not always the way we expect. You would be hard pressed to find many young families that haven't experienced some sort of financial emergency – a job loss, a big medical bill, a disabling injury or illness, or a major repair bill. That's why any financial planner will tell you that, if you do nothing else, you need to save for an emergency fund. At a minimum, your emergency fund should have enough cash reserves to cover six months of living expenses. For every child in the family, you should increase it by six months. That might mean setting aside several hundred dollars a month to start building the cushion you need. But, if you're like many young families who live paycheck to paycheck, you may think it's out of reach. Think again.
Most young families have more money in their budget than they think. Consider this: If you had a family emergency that required $5000, and you were able to borrow that money from a bank, you would probably be able to come up with two or three hundred dollars to make the monthly payment. It would hurt, and you would have to sacrifice; but you could probably do it. Saving your money for an emergency fund should require the same level of urgency and the same sacrifice. Finding the money may be easier than you think; you just need to know where to look:
Monthly budget cuts to generate $250 in savings:
Premium cable channels: $50
Dining out (fast food lunches, take out dinners, etc) $80
Unnecessary car trips: $30
Entertainment and leisure activities: $50
10 coffees from Starbucks: $20
More leftovers for dinner/lunch: $30
It's interesting how we can learn to do without when it's a necessity. All it takes is an awareness of our spending and some discipline to consistently live under our means, regardless of the size of our paycheck.
This website and the articles contained within are provided as a free service to you and for general informational purposes only. Information on this website is not intended to provide legal, accounting, tax or other advice. Please consult your attorney, accountant, or financial or other advisor with regard to your individual situation. We also make no warranty or representation regarding, and do not endorse, any linked websites or the information appearing there.
Small Business Resources Copyright © 2022 All Rights Reserved