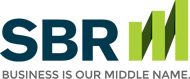 Should You Buy or Rent? It Should Come Down to Financial Sense
It's the dream of every married couple to one day buy their dream house. Depending on where you live and your financial circumstances, that dream could be far off in the distance. In fact, more than 60 percent of couples who have been married at least 10 years are still renting. But, that is not necessarily a bad thing. In some areas, the overall cost of owning a home can be far more expensive than renting. And, because rising home equity is no sure thing anymore, the economic advantage of homeownership may be diminishing. Here are the key factors to consider when weighing renting versus buying a home:
Length of time in the home: If you can be certain that you will be able to live in your home for at least 10 years, it could be more beneficial to buy. You need to consider your career and family situation either of which could cause a change in plans.
The cost of maintaining the home: Many people fail to consider the cost in terms of time and money required to maintain the home. Maintaining the yards and home repairs can be too much for families on a tight budget or busy schedule. If you rent, the landlord will take care of most of it.
The direction of home values: Although you shouldn't consider home ownership as an investment, you need to at least consider the economic aspects of owning versus renting. Depending on the area, real estate is no longer a sure bet to appreciate in value as it once did. If you plan on staying in the home for 10 years or more, you should expect your home value to at least keep pace with inflation. But, after accounting for insurance, property taxes, maintenance expenses and interest charges, would you be better off renting at a lower monthly cost and investing the difference?
Of course, you can't place a value on the pride of ownership, which is always going to be a driving factor in the decision to buy rather than rent. However, from a pure financial standpoint, it would be important to do your due diligence and crunch the numbers, because it may just come down to a question of timing. Everyone wants to own a home at some point, but it has to make financial and practical sense.
This website and the articles contained within are provided as a free service to you and for general informational purposes only. Information on this website is not intended to provide legal, accounting, tax or other advice. Please consult your attorney, accountant, or financial or other advisor with regard to your individual situation. We also make no warranty or representation regarding, and do not endorse, any linked websites or the information appearing there.
Small Business Resources Copyright © 2022 All Rights Reserved