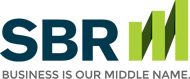 Should You Cosign for Your Kids?
Generally, young adults cannot apply for their own credit card until they are 21. They can apply for credit when they are 18, but they will need to verify their capacity to make payments by showing they have the income and assets to back them up. In either case, you may be asked to cosign an application as a way to get them started with credit. If you feel your child is ready to handle the responsibility of credit, it only requires your signature to make it happen. However, you need to be aware that, as a cosigner, you will be responsible for the payments if your child is unable to make them. Statistics show that nearly 70 percent of cosigners end up making payments. If you agree to cosign a loan or credit card for your child, you can limit your risks by establishing a few guidelines:
Your child must live strictly within a budget you both agree on.
The credit card should only be used for emergencies. If you allow for other purchases, the balance must be paid in full each month.
Establish a low spending limit, and make sure the bank cannot increase the spending limit without your approval.
If your child can't make a payment, set up arrangement for your child to reimburse you within the next 30 days. If he misses two payments in a row, or more than two payments over a twelve month period, cancel the card.
If you are going to cosign for an auto loan, be sure to include your name on the title, so you can sell the car if necessary.
This website and the articles contained within are provided as a free service to you and for general informational purposes only. Information on this website is not intended to provide legal, accounting, tax or other advice. Please consult your attorney, accountant, or financial or other advisor with regard to your individual situation. We also make no warranty or representation regarding, and do not endorse, any linked websites or the information appearing there.
Small Business Resources Copyright © 2022 All Rights Reserved