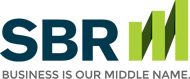 Why Expectant Parents Should Not Wait to Get Their Wills
Most people don't think about making their wills until after they have children. That goes right along with all the other best intentions that then get procrastinated once life with kids starts to accelerate. Except, making a will is not merely a good intention; it is an absolute necessity and the best time to get one is before all heck breaks loose with the arrival of a newborn. It may not seem natural for a young married couple to prepare for their demise but, if they understand what happens to their estate when they die without a will they might overcome their reluctance. No matter how small your estate, there will be consequences for your surviving family if you die without a will.
In reality, you already have a will; it's just that it wasn't created by you. When you die without a will, or "intestate" as it is called in the legal system, the state will determine how your assets are to be distributed; and it is not going to care if you disowned a relative if he or she is legally in line to receive a portion of your property. Nor will the state be as discerning when selecting a guardian for your children. The bottom line is that dying without a will can cause tremendous heartache and hardship for your survivors.
A will is a straight forward document, but it wields the power of law to ensure your estate is settled as you intended. When properly drafted, the courts must follow your desires down to the letter. The probate courts will take your last testament seriously, so why shouldn't you? Consider all that a will accomplishes for you and your family:
Provides clear instruction for the distribution of property: Assets that do not pass by beneficiary, such as your retirement plan or life insurance policy, must be designated by special instruction in your will, including personal belongings.
Establishes a legal guardianship for your children: If both parents should die, their wills should designate a guardian to care for minor children. The guardianship arrangement can include special instructions as to how the children are to be cared for down to the type of school they are to attend and the faith you want them to follow. Remember, if you don't make arrangements, the state will.
Assigns an executor of your estate: Typically, the surviving spouse is the named executor with the responsibility to ensure the will is executed as stated. However, the will should also name a contingent executor in the event both spouses die.
Accounts for unique situations: For blended families, or for families with special needs, a will can clarify how special situations are to be handled. This can be especially helpful in situations where children from a previous marriage are concerned.
Provides for Power of Attorney: A power of attorney is a separate document that becomes an important part of your will. Should you become physically or mentally incapacitated and unable to make critical decisions that affect your family and your finances, the power of attorney assigns that responsibility to someone else.
Provides for Medical Directive: Should you become incapacitated an unable to make critical medical decisions for yourself, the directive allows a designated person to do so on your behalf. Directives and powers of attorney go a long way towards preventing heartache, arguments and family distress when important decisions have to be made.
Wills are simple. They are inexpensive. And, they are one of the most important financial and legal documents you could have. It's the ultimate act of love for your family and the final responsibility for ensuring their financial security. Getting all of this done will take about an hour of your time, but it will prevent a lifetime of heartache. As young parents, you need to be mindful that things will change, and your will needs to change with them. You should mark the dates in your calendar to review your will every three to five years.
This website and the articles contained within are provided as a free service to you and for general informational purposes only. Information on this website is not intended to provide legal, accounting, tax or other advice. Please consult your attorney, accountant, or financial or other advisor with regard to your individual situation. We also make no warranty or representation regarding, and do not endorse, any linked websites or the information appearing there.
Small Business Resources Copyright © 2022 All Rights Reserved