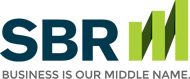 Preparing for Taxes
Understanding Your Taxes - Taxes may be a necessity, but the process of paying them need not be painful. Refer to this section for details on income tax fundamentals, avoiding audits, taxes and your portfolio, and capital gains rates.
Tax Preparation and Filing - This section serves as a primer on the tax payment process. Topics include tax preparation checklists, record keeping, filing your first return, resolving errors, using tax preparers and your likelihood for audit.
Cutting Your Tax Bill - Saving money on taxes by paying only what you owe is something of a science. Read here to learn about effective income tax strategies, tax deferred compounding, charitable contributions, health savings accounts, tax breaks for the self-employed and more.
Tax Planning Mistakes to Avoid - Read about the alternative minimum tax, how it works and what financial situation can trigger it. This section also offers financial tips regarding non-deductible donations and withholding too little - or too much - from your paycheck.
This website and the articles contained within are provided as a free service to you and for general informational purposes only. Information on this website is not intended to provide legal, accounting, tax or other advice. Please consult your attorney, accountant, or financial or other advisor with regard to your individual situation. We also make no warranty or representation regarding, and do not endorse, any linked websites or the information appearing there.
Small Business Resources Copyright © 2023 All Rights Reserved