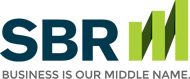 Pay Now, Deduct This Year
Interest you pay on a home mortgage is tax deductible – for the year in which it was paid. By making January's payment in late December, you not only get a little ahead, but you get to deduct the mortgage interest you pay in this tax year, not next year. Say sending an early payment results in an additional $100 or $200 on your income tax refund; in effect you get that money a year earlier than you would have by waiting a couple weeks to send in your mortgage payment.
Just make sure you send the payment in with the proper payment slip or otherwise make sure the lender knows you're making a payment ahead of time instead of sending in extra money that should go to paying down your principal balance. Some lenders assume additional – or early – payments should go to paying down principal, not to making an early payment.
This website and the articles contained within are provided as a free service to you and for general informational purposes only. Information on this website is not intended to provide legal, accounting, tax or other advice. Please consult your attorney, accountant, or financial or other advisor with regard to your individual situation. We also make no warranty or representation regarding, and do not endorse, any linked websites or the information appearing there.
Small Business Resources Copyright © 2022 All Rights Reserved