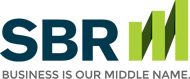 Tax Breaks for Parent Care
According to some studies, nearly 20% of adult children provide some amount of financial assistance to their aging parents. If your parent's income is less than $3,500 per year (excluding Social Security), and you provide more than 50% of their support (including Social Security and the fair rental income of their home), you can write off care giving expenses. If that's the case, you may be able to claim your parent as a dependent and get a tax break on medical and other expenses. And if someone cares for your live-in parent while you work, you can pay up to $5,000 of those fees using pre-tax dollars if your employer offers a dependent-care flexible spending account − if they don't, you can use the dependent-care credit, earning a credit of between 20% and 35% on the first $3,500 of expenses.
This website and the articles contained within are provided as a free service to you and for general informational purposes only. Information on this website is not intended to provide legal, accounting, tax or other advice. Please consult your attorney, accountant, or financial or other advisor with regard to your individual situation. We also make no warranty or representation regarding, and do not endorse, any linked websites or the information appearing there.
Small Business Resources Copyright © 2022 All Rights Reserved