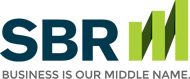 Know Your Limits
If you want to buy a stock at a certain price, or sell a stock at a certain price, it's easy: Just set your limits. There are three types of orders you can place when buying or selling a stock:
Market Order
The most common type of order is a Market Order, which tells the broker to buy or sell your shares at the best available price. That means, in a volatile market, the price you get could be higher or lower (sometimes significantly) that the price at the time you placed the order.
Limit Orders
Limit Orders include a specific price parameter the broker is expected to follow. For example, if you want to buy ABC stock which is currently selling at $30 per share, and you don't want to pay more than $32 per share, you could set a limit. If the stock price moves above $32, the broker will not buy the shares. The danger with limit orders is that, in a fast moving market, you could miss an entire upside move (i.e., the share price shoots up to $40 per share).
Stop Loss Order
If you are concerned that your stock could plunge in a down market, you can limit the downside risk by placing a Stop Loss Order. A Stop Loss tells the broker that, once the stock falls to or through a specific price, it is to be sold. For example, your stock is currently trading at $25, but you want to limit your downside risk to 10 percent; so you set a Stop Loss for $22.50. When the share price reaches $22.50, your Stop Loss Order changes to a Market Order and the stock is sold at the next available price.
This website and the articles contained within are provided as a free service to you and for general informational purposes only. Information on this website is not intended to provide legal, accounting, tax or other advice. Please consult your attorney, accountant, or financial or other advisor with regard to your individual situation. We also make no warranty or representation regarding, and do not endorse, any linked websites or the information appearing there.
Small Business Resources Copyright © 2022 All Rights Reserved