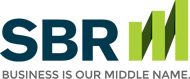 Signed, Sealed, Not Always Delivered
What if you refinance your mortgage and the next day decide you made a mistake? The Right of Rescission is a protection given to borrowers under the Truth in Lending Act. It lets you cancel the loan within three business days of signing the loan documents. In effect, rescission gives you a little extra time to consider your new loan − it's like a "cooling off" period.
Not all loans qualify, though. The loan must be to refinance a loan on your home with a new lender or a refinance where you will take cash out. The right of rescission does not apply in all cases where your home is used as collateral for the loan. You do not have the right of rescission when you apply for a loan to purchase or build a home or when you refinance with the same lender (and you don't take cash out). But if you are borrowing more money or refinancing with a new lender you can cancel the transaction within three business days. Typically, the lender has twenty business days to return most and sometimes all of the fees you were charged.
This website and the articles contained within are provided as a free service to you and for general informational purposes only. Information on this website is not intended to provide legal, accounting, tax or other advice. Please consult your attorney, accountant, or financial or other advisor with regard to your individual situation. We also make no warranty or representation regarding, and do not endorse, any linked websites or the information appearing there.
Small Business Resources Copyright © 2023 All Rights Reserved