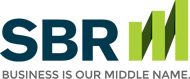 Go Paperless!
Most financial institutions encourage electronic statements and electronic bill payment. Financial institutions save money if you go paperless, but you do too. You can access statements online, pay bills online, set up automatic recurring payments if you have bills that are paid at the same time each month… all while you save on stamps, checks, and time at the kitchen table organizing a stack of bills. And you can easily transfer money between accounts.
Many bank systems integrate seamlessly with financial planning tools like Quicken and Mint, making it easy to balance statements and keep track of your financial picture. Plus other providers – like cable companies, utilities, mortgage lenders, etc. – will be happy to send electronic statements via email instead of by mail; if you travel a lot, your mail can always find you. Paperless is not only easy, it gives you easy access to your financial information and transactions – no matter where you are.
This website and the articles contained within are provided as a free service to you and for general informational purposes only. Information on this website is not intended to provide legal, accounting, tax or other advice. Please consult your attorney, accountant, or financial or other advisor with regard to your individual situation. We also make no warranty or representation regarding, and do not endorse, any linked websites or the information appearing there.
Small Business Resources Copyright © 2022 All Rights Reserved