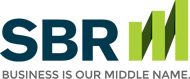 Common Lease Mistakes
Leasing instead of buying might be a great option. However, if you decide to lease a car, avoid a few common mistakes. First, don't sign a lease for a term longer than the warranty on the car or you may be paying for repairs on a car you don't actually own. If the warranty is for three years, don't agree to a lease for longer than three years. Second, don't agree to mileage limits that are significantly lower than your normal driving habits. Excess mileage can be extremely expensive; you will probably be better off paying more for higher limits up front. Finally, make sure your insurance policy covers the difference between the market value of the vehicle and the amount you owe on your lease. Take a look at "gap" insurance designed to pay the difference between a standard insurance settlement and the amount you are required to pay the leasing company.
This website and the articles contained within are provided as a free service to you and for general informational purposes only. Information on this website is not intended to provide legal, accounting, tax or other advice. Please consult your attorney, accountant, or financial or other advisor with regard to your individual situation. We also make no warranty or representation regarding, and do not endorse, any linked websites or the information appearing there.
Small Business Resources Copyright © 2022 All Rights Reserved