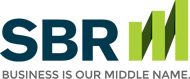 Stop Loaning Money to the Government
The average tax refund, which is the amount of over-paid taxes that the U.S. government returns to taxpayers, is $3,100. While many people become ecstatic when they receive their refund check, they might feel a little less exuberant when they realize that all they did was give Uncle Sam an interest free loan. In essence, a $3,100 refund translates into the loss of over $250 a month that could be used to pay down debt or save for retirement. Over time, those lost opportunities add up to thousands of dollars in additional interest costs or lost interest earnings over time.
If you expect to get a refund each year, you need to have your withholding changed to reflect your current earnings and tax status. Your W-4 form provides you with a guide to determine the number of allowances you should claim so that the right amount of tax is withheld.
This website and the articles contained within are provided as a free service to you and for general informational purposes only. Information on this website is not intended to provide legal, accounting, tax or other advice. Please consult your attorney, accountant, or financial or other advisor with regard to your individual situation. We also make no warranty or representation regarding, and do not endorse, any linked websites or the information appearing there.
Small Business Resources Copyright © 2022 All Rights Reserved