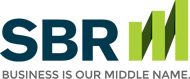 How to Buy Gold
After a historic run-up in price, gold is finally coming back down to earth which, once again, makes it an attractive investment. If you are considering this as an opportunity to add gold to your portfolio, it would be important to know your options for purchasing and holding gold assets:
Gold bullion: Many gold investing experts believe that owning physical gold is the safest way to go. Physical gold, such as bullion or coins, tends to follow the spot price of gold more closely than other forms of gold ownership. The downside is having to store it securely which has its costs. Vaulting with a bank is an option but you need to factor in the costs. If you collect coins, they can be securely stored in a home vault. Alternatively, you can purchase gold online from a reputable dealer who can vault it in a secure location.
Exchange-traded funds (ETF): If you don't care about holding physical gold, you purchase it through a Gold Exchange-Traded Fund which is a trust established to purchase and hold physical gold and then issue share equivalents. ETF shares are traded on the major stock exchanges which means they can be bought and sold at any time. You can also accumulate your gold assets in smaller amounts. You will pay a commission, as low as $7, for each transaction, and the ETF does charge annual fees for insurance and storage.
Gold Stocks or Mutual Funds
Another way to invest in gold is to own a piece of the companies that dig it out of the ground. With gold mining companies, the upside is in the amount of gold reserves they're sitting on (underground but extractable). Of course, anytime you invest in stocks, you have to contend with the volatility of the stock market. Companies such as Newmont Mining Corp and Barrick Gold Corp are among the more successful mining companies sitting on huge reserves. Mutual funds that invest in gold mining companies may provide a less risky alternative.
This website and the articles contained within are provided as a free service to you and for general informational purposes only. Information on this website is not intended to provide legal, accounting, tax or other advice. Please consult your attorney, accountant, or financial or other advisor with regard to your individual situation. We also make no warranty or representation regarding, and do not endorse, any linked websites or the information appearing there.
Small Business Resources Copyright © 2022 All Rights Reserved