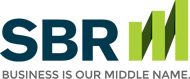 Buying Gold Without Worrying about Storage
The price of gold has skyrocketed in recent years. If you are considering purchasing gold as an investment, you don't have to buy gold coins or gold bullion. You can also buy shares in an Exchange Traded Fund (ETF) that purchases gold. An ETF trades like a stock, is very liquid, and typically has low commission rates. Also, unlike many mutual funds, some gold ETFs have expense ratios as low as .25%, which means a higher percentage of any gains stay in your pocket. If you enjoy owning gold, you can buy coins – or you can let someone else take care of storing your gold.
This website and the articles contained within are provided as a free service to you and for general informational purposes only. Information on this website is not intended to provide legal, accounting, tax or other advice. Please consult your attorney, accountant, or financial or other advisor with regard to your individual situation. We also make no warranty or representation regarding, and do not endorse, any linked websites or the information appearing there.
Small Business Resources Copyright © 2022 All Rights Reserved