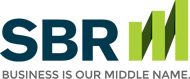 Starting an Online Investment Account
Online investing has emerged as the fastest growing segment of the investment industry – more capital is flowing to online investment accounts than full service brokerage firms or independent advisors. With the advent of the Internet, even average investors now have access to the same tools, information, and research that the big institutions have, and more people are becoming "self-directed" in many aspects of their lives including guiding their own investments. And, it has never been easier to open an online account and get started investing. There are many online brokerage sites from which to choose so you will want to compare fees, commissions, minimum account size, as well as their investment choices.
When you are ready to get started just follow these steps:
Apply online. You can also apply by mail, but it's easier online. You will need to provide personal information, including social security number, and you will be asked a series of questions regarding your investment experience, risk tolerance, and investment preferences. They use your answers to determine what types of investments are suitable for you. The process takes about 15 to 20 minutes.
Set up a bank transfer. You will need to provide your banking information so money can be transferred to your account. In most cases, you will need to provide them with physical evidence of your bank account which means you will need to mail in a form. If you are investing on a cash basis, you will need to have the minimum required cash in your account to place your investment order.
Invest. Once your funds have transferred you can begin investing. While you're waiting for the funds transfer, you should avail yourself of the many tools your online broker offers, such as stock and mutual fund research, planning calculators and educational information.
This website and the articles contained within are provided as a free service to you and for general informational purposes only. Information on this website is not intended to provide legal, accounting, tax or other advice. Please consult your attorney, accountant, or financial or other advisor with regard to your individual situation. We also make no warranty or representation regarding, and do not endorse, any linked websites or the information appearing there.
Small Business Resources Copyright © 2022 All Rights Reserved