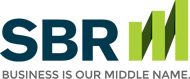 Use Kids' Assets First
Most families hope their children will qualify for financial aid when they head off to college. Determining whether and how much your child will receive is based on an analysis of assets and obligations – yours and your child's.
That's why it makes sense to spend any of your child's assets first. Financial aid offices tend to assess the funds in a child's name at a 20% rate, as opposed to approximately 6% for parents. By spending the child's assets first, you'll qualify for more aid when your assets are evaluated. So if your child has a savings account in his or her name, and you plan to use those funds to pay for college, spend that money first – that way the child's "need" will be greater once those funds are extinguished.
This website and the articles contained within are provided as a free service to you and for general informational purposes only. Information on this website is not intended to provide legal, accounting, tax or other advice. Please consult your attorney, accountant, or financial or other advisor with regard to your individual situation. We also make no warranty or representation regarding, and do not endorse, any linked websites or the information appearing there.
Small Business Resources Copyright © 2023 All Rights Reserved