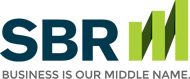 Cut Costs by Taking Classes Elsewhere
The average student takes between four and five years to complete an undergraduate degree. With the average annual cost of an in-state public university tipping towards $23,000, you could rack up close to a $100,000 in total expenses (you could easily double that for a private university).
Alternatively, your college student can complete some or the entire required curriculum at a local community college saving anywhere from a third to half the cost. If your child has a strong desire to attend a four-year college, you can still reduce total costs by having him or her complete some required courses at a community college during the summers.
Another way to shave college costs would be to have your college student take some courses online, either through the community college, or through the four-year school's online course offering. Taking two or three course online each year, could shorten the time it takes to earn a degree.
This isn't about cutting corners on something as important as a college education. While it may seem like your child is being short-changed in the full college experience, they will still receive their full education and be able to earn a degree from a four-year school.
This website and the articles contained within are provided as a free service to you and for general informational purposes only. Information on this website is not intended to provide legal, accounting, tax or other advice. Please consult your attorney, accountant, or financial or other advisor with regard to your individual situation. We also make no warranty or representation regarding, and do not endorse, any linked websites or the information appearing there.
Small Business Resources Copyright © 2022 All Rights Reserved