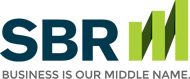 What Can You Do if You Can not Pay Your Loans?
If you've taken on student debt to pay for college, you'll have to start repaying those loans within months of graduating, or leaving school. But if you run into tough financial times, you may qualify for a temporary reprieve on your payments. For federal loans, there are several options available:
Grace – Some loans provide for an automatic grace period following your graduation during which time no loan payments are due (however, interest still accrues). The two types that definitely offer a grace period are Stafford Loans, for a period of six months, and Perkins Loans for nine months. For other types of loans you need to look at the loan agreement to see if one is offered.

Deferment - Some subsidized loans include a provision that allows you to suspend your loan payments temporarily without accruing interest. Deferments, although widely available, are not easily obtained as they have fairly restrictive eligibility criteria and may not be available during residency.

Forbearance - If you exhaust your deferment options, or they're not available to you, your loan servicer can issue a forbearance for up to 12 months. During this period, you can either delay making payments or make reduced payments. It's important to note that, during forbearance, interest continues to accrue. Medical residents are automatically eligible for forbearance.

Income-Driven Payments - If you prefer not to postpone or defer payments you can establish an income-driven payment plan with your servicer who bases your payments on your actual discretionary income and your family situation. Payments can range from zero dollars to making full monthly payments and can be adjusted at any time. These plans can also include interest subsidies. More information on income-driven plans can be found on the Federal Student Aid website.
This website and the articles contained within are provided as a free service to you and for general informational purposes only. Information on this website is not intended to provide legal, accounting, tax or other advice. Please consult your attorney, accountant, or financial or other advisor with regard to your individual situation. We also make no warranty or representation regarding, and do not endorse, any linked websites or the information appearing there.
Small Business Resources Copyright © 2022 All Rights Reserved