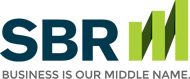 Don't focus purely on interest rates
Getting the lowest interest rate is important, but if you lose sight of the total cost of your refinance, it can cost you big time. Even when you lower your interest rate, you can increase the total cost of your homeownership. It is important to consider the fact that, when you refinance, you restart the mortgage amortization process. Remember, at the beginning of a new loan the biggest portion of your payment goes towards interest. So, if you were to refinance your loan, say every five years, your payment is consumed by interest as opposed to principal. The net result is that your principal balance doesn't decline as quickly. Better to refinance with a shorter-term mortgage than one with a lower interest rates to save on overall interest costs. You could cut your mortgage term by 10 or 15 years which is the best way to cut your overall mortgage costs.
This website and the articles contained within are provided as a free service to you and for general informational purposes only. Information on this website is not intended to provide legal, accounting, tax or other advice. Please consult your attorney, accountant, or financial or other advisor with regard to your individual situation. We also make no warranty or representation regarding, and do not endorse, any linked websites or the information appearing there.
Small Business Resources Copyright © 2022 All Rights Reserved