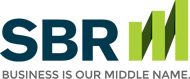 Down Payments Make Refinancing Easier
Many people who refinance do not consider making a down payment on a new loan, but in some cases a down payment may result in a lower interest rate and making the loan easier to qualify for. For example, a lender may offer an interest rate of 6% for borrowers who put 20% down and a 6.5% rate for borrowers who only put down 10%.
In addition, you may be able to avoid private mortgage insurance (PMI) if you put down 20% or more of the value of the home.
If you do not have sufficient funds in savings, your family can help. If parents, grandparents, or other relatives choose, they can provide funds as a gift. If that is the case, make sure to get a "gift letter" from your relative stating the funds provided are a gift and not a loan; otherwise the lender will reduce the amount they are willing to lend since you have taken on more overall debt.
This website and the articles contained within are provided as a free service to you and for general informational purposes only. Information on this website is not intended to provide legal, accounting, tax or other advice. Please consult your attorney, accountant, or financial or other advisor with regard to your individual situation. We also make no warranty or representation regarding, and do not endorse, any linked websites or the information appearing there.
Small Business Resources Copyright © 2023 All Rights Reserved