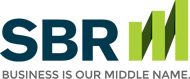 To Lock Your Rate or Not to Lock Your Rate - Either Way, Be Prepared
After several years of historically low interest rates, the next big move for fixed mortgage rates is likely to be up from here. In this environment, mortgage rates can tick up during the time it takes to process and close a loan, which can increase your out of pocket and interest costs by thousands of dollars. If you are considering refinancing an ARM or a fixed mortgage to lock in these low rates, you best get prepared.
A rate lock freezes the rate being offered on a mortgage loan for a specific period of time – typically 30 to 60 days. Some lenders offer a free rate lock for a period of time, after which they charge a fee or a higher mortgage rate for extending the lock. If rates go up before the closing of escrow, the borrower is guaranteed the lower rate.
It's important not to lock in a rate too early in the home-buying process. You want to make sure you have a time to find the home you want and have a contract in place before requesting a lock. If the process gets hung up and extends beyond the rate lock period, the rate lock may be void. Before starting the home-buying process you need to make sure your financial house in order and your documentation is fully prepared. It is especially important not to do anything during the escrow process that can affect your credit score or debt-to-income ratio.
This website and the articles contained within are provided as a free service to you and for general informational purposes only. Information on this website is not intended to provide legal, accounting, tax or other advice. Please consult your attorney, accountant, or financial or other advisor with regard to your individual situation. We also make no warranty or representation regarding, and do not endorse, any linked websites or the information appearing there.
Small Business Resources Copyright © 2022 All Rights Reserved