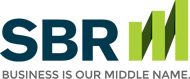 First Mortgage Plus Second Mortgage = No PMI
Private mortgage insurance (PMI) covers the lender against borrower default. If you borrow more than 80% of the value of a home when you refinance you will be required to pay PMI. If you don't have 20% available for a down payment, consider taking a first mortgage and a second mortgage.
Some people call this strategy an 80-10-10 loan: 80% on the first mortgage, 10% on the second mortgage, and 10% down. (Of course, this strategy assumes you have sufficient funds available to put 10% down.) While the second mortgage typically has a higher interest rate than the first mortgage, the net result is a lower payment in total if PMI is eliminated. And, mortgage interest is likely to be tax-deductible while PMI payments are not, which further increases your savings.
This website and the articles contained within are provided as a free service to you and for general informational purposes only. Information on this website is not intended to provide legal, accounting, tax or other advice. Please consult your attorney, accountant, or financial or other advisor with regard to your individual situation. We also make no warranty or representation regarding, and do not endorse, any linked websites or the information appearing there.
Small Business Resources Copyright © 2022 All Rights Reserved