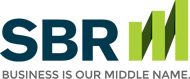 Refinance But Leave Your Payment the Same
Refinancing a higher-rate mortgage into a lower-rate mortgage generally results in lower monthly payments – after all, the lower the interest rate, the lower the payment. Many homeowners refinance to take advantage of lower rates, freeing up cash for other purposes. But if you can afford to, consider refinancing but sending in the same amount for your monthly payment. You'll build equity faster and pay off your mortgage more quickly.
For example, say refinancing results in a monthly payment dropping from $1,200 per month to $1,100 per month. Make a payment of $1,200 and specify that the additional $100 should be used to pay off your principal balance. Each year you'll reduce your balance by $1,200 – that way you'll build equity more quickly and shorten the overall term of your loan. Say your original loan is for $200,000 at 6%; sending an additional $100 per month will allow you to pay off your loan in less than 25 years.
This website and the articles contained within are provided as a free service to you and for general informational purposes only. Information on this website is not intended to provide legal, accounting, tax or other advice. Please consult your attorney, accountant, or financial or other advisor with regard to your individual situation. We also make no warranty or representation regarding, and do not endorse, any linked websites or the information appearing there.
Small Business Resources Copyright © 2023 All Rights Reserved