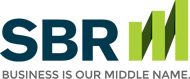 If You Can, Go With a Shorter Term
For many people, refinancing a mortgage is a way to get cash for home improvements, to pay off other debts, or to save money with a lower interest rate loan. Another way to save a significant amount of money is to refinance into a loan with a shorter term.
For example, a $200,000, 30-year mortgage at a 5% interest rate will cost over $186,000 in total interest over the life of the loan. The same mortgage for 20 years will only cost $116,000 in interest, a savings of approximately $70,000. Of course, the monthly payment will be approximately $300 higher for the twenty-year loan, but the total savings are significant. When you refinance, think about the interest rate, but also consider whether the savings from a shorter term are worth the higher payment.
This website and the articles contained within are provided as a free service to you and for general informational purposes only. Information on this website is not intended to provide legal, accounting, tax or other advice. Please consult your attorney, accountant, or financial or other advisor with regard to your individual situation. We also make no warranty or representation regarding, and do not endorse, any linked websites or the information appearing there.
Small Business Resources Copyright © 2022 All Rights Reserved