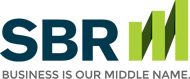 Before You Get a Second Mortgage, Evaluate Your First Mortgage
If you are thinking about taking advantage of low interest rates to refinance your first mortgage, you may want to do so before you take out a second mortgage. Some first-mortgage lenders require you to pay off a first and a second mortgage before they will approve the loan. In other cases, the second may change your financial picture enough that you will not qualify for a first-mortgage refinance.
If you can save significant sums by refinancing your first mortgage, do that first. That way you take advantage of the savings over the life of the loan. Then look at a second mortgage. While you may be able to get a subordination agreement (an agreement allowing you to keep an existing second mortgage while refinancing a first mortgage) from the lender who offered your first mortgage, that may not always be possible.
In short: Focus on your primary mortgage first; then look at second mortgages for improvements, debt consolidation, etc.
This website and the articles contained within are provided as a free service to you and for general informational purposes only. Information on this website is not intended to provide legal, accounting, tax or other advice. Please consult your attorney, accountant, or financial or other advisor with regard to your individual situation. We also make no warranty or representation regarding, and do not endorse, any linked websites or the information appearing there.
Small Business Resources Copyright © 2022 All Rights Reserved