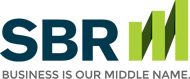 You Need to Inspect What You Expect in Your New Home
Buying a dream home can quickly turn to nightmares when things start to go wrong, which is why having your home inspected prior to its purchase is probably the most important step to take in the process. But, with so much at stake, it's important not to simply turn the inspection over to the real estate agent to handle. While your agent should have your interests in mind, you still need to be involved and you should know what to expect from your home inspector.
What your inspector should do:
Inspect the entire exterior including walls, soffits, decks, roof, chimneys and drainage
Inspect the complete interior including windows, doors, plumbing, and electrical
Inspect the cooling and heating systems
Inspect the attic, basement and any crawl space for insulation and ventilation.
What your inspector probably won't do:
Take things apart. They only do visual inspections.
Check for termites.
Inspect appliances.
Inspect swimming pools or septic systems.
Give you specific recommendations on how to fix something.
If you want more from your home inspector than what they are generally expected to do, you can call around for one who provides additional inspection services.
This website and the articles contained within are provided as a free service to you and for general informational purposes only. Information on this website is not intended to provide legal, accounting, tax or other advice. Please consult your attorney, accountant, or financial or other advisor with regard to your individual situation. We also make no warranty or representation regarding, and do not endorse, any linked websites or the information appearing there.
Small Business Resources Copyright © 2022 All Rights Reserved